Start a group program
For state departments and health organizations who would like to set up a group program in their community or many group programs in their entire state.
"The greatest health risk for older adults is living an inactive life."
Being physically active is an essential part of living healthy. Regular physical activity not only enhances general well being, but improves physical and psychological health, delays onset of frailty and helps preserve independent living.
Our exercises are developed to encourage older adults and seniors aged 55+ to become more active, participate in a social network, reduce the risk of injuries and falls, as well as enhance self-esteem and independence.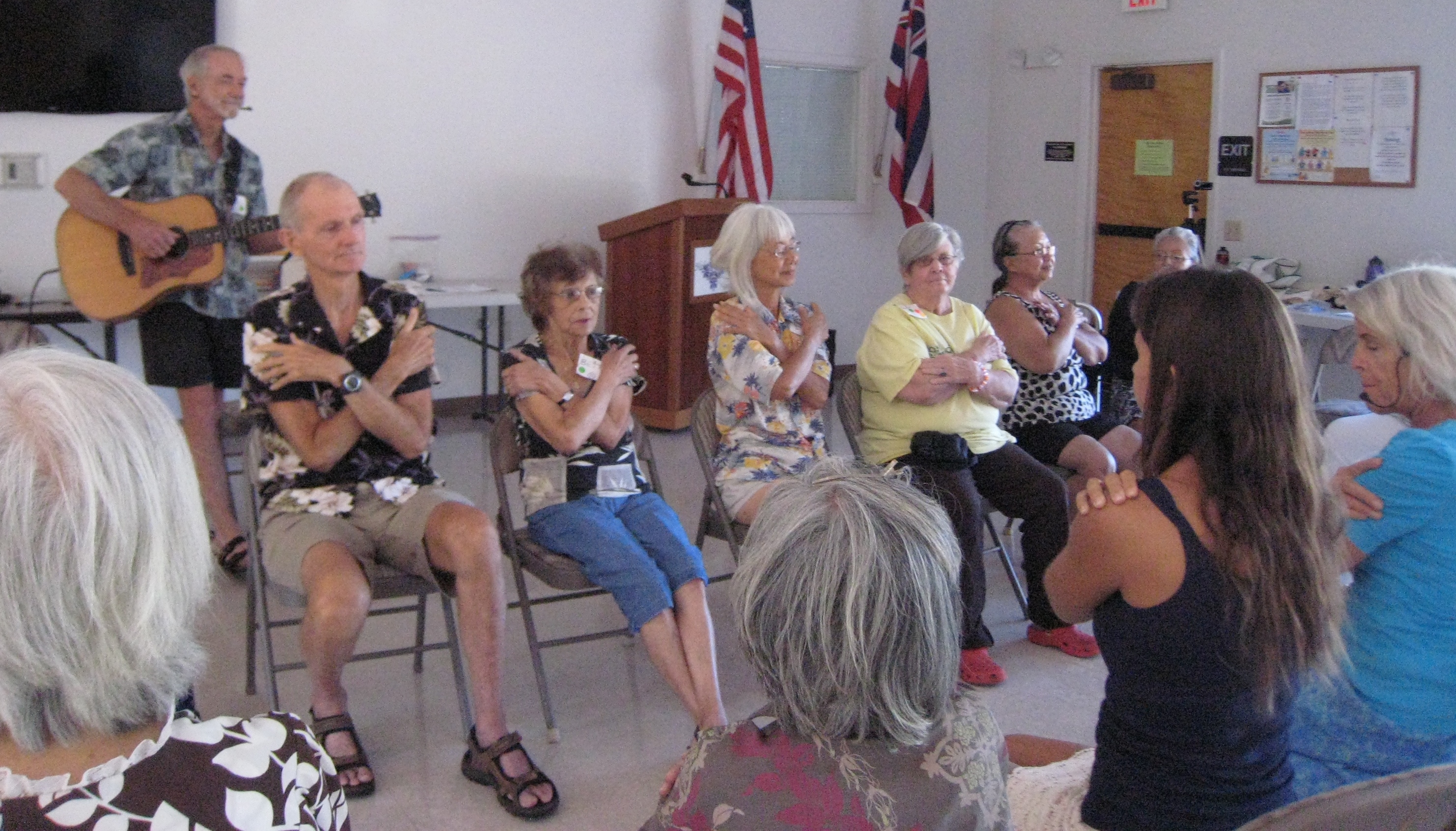 Who can start a group program?
Group exercise and falls prevention classes help seniors and people with disabilities living in the community to stay healthy and active.
The Move With Balance program can be run in any number of facilities, including:
senior centers and housing complexes,
lunch sites, exercise rooms,
assisted living facilities,
outpatient rehabilitation facilities,
hospitals, nursing homes, and adult daycare centers,
and many more places where elders gather.
Many Group Leaders in many states are excited about the health improvements they see in the Move With Balance elders.
State of Arkansas: There are 26 Move With Balance sites operating in Arkansas.
Kauai, Hawaii: Ongoing Move With Balance programs
Maui, Hawaii:  Ongoing Move With Balance programs
Move With Balance is in Maryland, New York, Arizona
More sites are added each day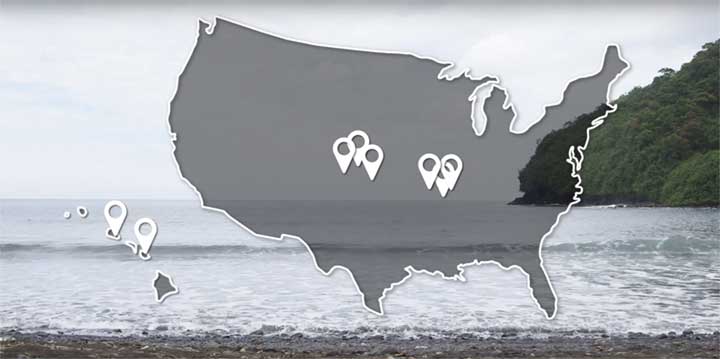 "I wanted to let you know how many compliments we are getting for your program. I personally led a Move With Balance group for over a year and have seen the progression in the seniors I work with. I just trained eight more leaders yesterday. We have six classes going now throughout the White River region of Arkansas and are expecting to have six more going before the end of January. Thank you!
COMPLETE TRAINING PACKAGE

Everything you need to start a group program
This package has been specially formulated for organisation who wish to run a Move With Balance program in their community.
The book including over 60 exercise demonstration videos
Four manuals
Nine online training videos
17 songs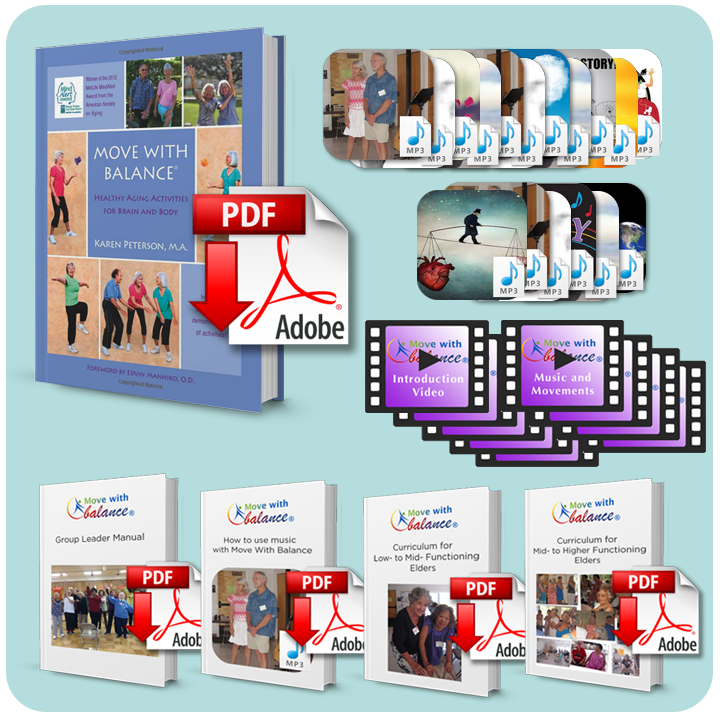 Why choose the Move With Balance program
Move With Balance is different from other group programs in that the activities work with the brain and the body simultaneously. The elders are always learning and challenging themselves. We are unique in that we have brain integration art and socialization time.
Group program format
Elders of all levels and abilities, mentors and mentees attend class one and a half-hours a week for 10 weeks.
Classes are progressive, becoming increasingly difficult over the 10 weeks.
Participants practice exercises at home and review the provided health information related to preventing falls.
A variety of simple equipment is used, including bean bags, balls, shakers, and simple musical instruments.
Ideally, every senior is paired with a mentor to encourage socialization and safety.
The training
You will learn how to design a group program by recruiting and training active seniors mentors, who in turn volunteer mentor the frail elders, the mentees. The group leader becomes the facilitator, leading the activities while the mentors individualize the activities for the frail elders in a safe, loving environment. All participants experience enhanced balance, vision, coordination, and cognitive function.
Take a look at the Complete Training Package and the Mini-Training Package, and purchase whichever one suits your needs.
Questions?
Do you have some questions or concerns about how the Move With Balance program can be implemented in your county or facility? Please don't hesitate to get in touch, we would be delighted to help.