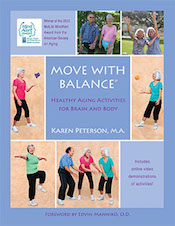 Learn how to prevent falls, enhance brain function, and grow your well-being.
Over 100 brightly illustrated pages
Dozens of movements that anyone can do
Includes over 60 exercise demonstration videos
Activities are easy tailor to your individual needs
About the book
Move With Balance is an award-winning, evidence-based program that is proven to reduce falls. Our book, which includes access to over 60 online instructional videos, is the cornerstone of the Move With Balance program. The book has also won awards, details dozens of movements and exercises that anyone can do, even the frailest elder. Whether you would like to teach yourself or guide a senior through the exercices, the book is designed so you can easily adapt the program to your needs and constraints.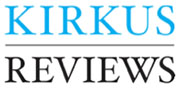 "A nicely packaged, highly original instructional guide for seniors that blends exercises for body and mind. (…) An engaging, useful guidebook for seniors who want to maintain their sense of balance—and balance their senses. "  See full review.
Kirkus Reviews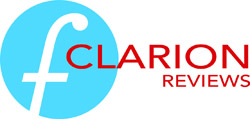 "Move With Balance is a handy guide for seniors and those who care for them. Peterson offers what appears to be sound guidance to elderly people that encourages them to make deliberate moves to help improve their balance, cognition, and lives in general." Review.
Sarah White, Clarion Reviews
Over 60 demonstration videos
This sample demonstration is an example of the videos included in the Move With Balance book purchase. Every exercise illustrated in the book is accompanied by an easy-to-follow online instructional video designed to guarantee success.
Over 100 pages of brightly illustrated pages
Each exercise is explained in both a "why" section and a "how" section so caregivers and participants can understand not only how to complete a movement or game properly but also why it is important.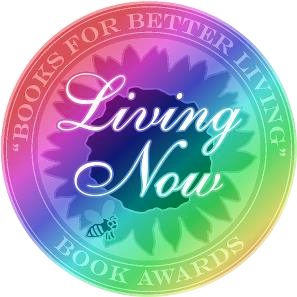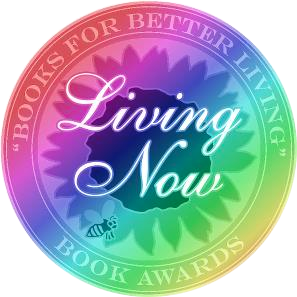 Awards

The Living Now Book Awards celebrate the innovation and creativity of newly published books that enhance the quality of our lives, from cooking and fitness to relationships and mature living. The Move With Balance book received a bronze medal at 5th Annual Living Now Book Awards.
"As a veteran Brain Gym instruction who works with all ages, I am always looking for new ideas. This is a beautiful book with lots of ideas that my senior group loves! It is actually good for all ages, so I use it with my young clients as well and they like it too. I am grateful to Karen Peterson for her work. I hope she has another one in the works!"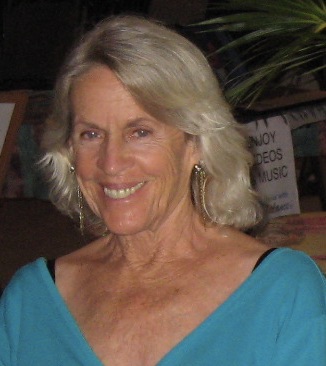 Karen Peterson, an expert in kinesiology—the study of human movement—has created a program that she says "brings integrated new ways of moving to the elders" by combining movement with cognitive skills. Peterson makes a good case for using these and other movements developed during her nearly thirty years of working in the field to help the aging brain and body. Karen Peterson M.A. is the Executive Director of Giving Back and founder of Move With Balance.